Daffodil Sales
American Cancer Society
Community Service – Daffodil Days are in March at HyVee Barlow's.
Forty-two (42) Volunteers are needed. The Rochester IBM Alumni Club sells daffodils for the American Cancer Society,
each spring. Our assigned location is Hy-Vee Barlow Plaza. If you would like to assist in this
very worthwhile cause, please call the Alumni Club office at 507-424-4193 and volunteer your time.
You will then receive a call to schedule a day and a time.

Bill Beaupre, Chairman, Community Service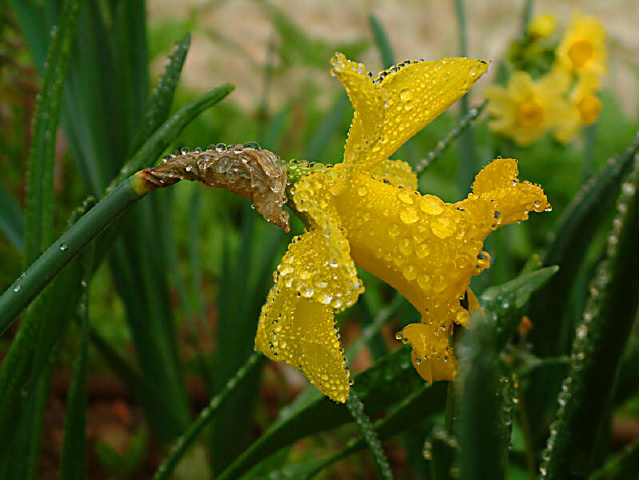 Dale Roy and Ruth Nevling help a customer.