2015 - Hubbell House Dinner and Mantorville Theater Play "Love, Sex and the IRS"
One hundred and twelve of your fellow IBM Alumni Club members attended a fun evening at the Hubbell House for dinner
followed by a play, Love, Sex and the IRS, at the Mantorville theater.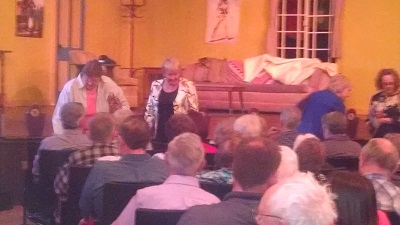 It was a great event and everyone seemed to enjoy the evening. We received a lot of positive responses from this event.
Regards
Hal Kossman