2016 Alumni Club Golf Report
June 6 – Bluffs at Coffee Mill, Wabash
We had 30 golfers, and managed to miss the rain showers completely. Bragging rights for Second Place: Shirley Sonsalla, LeRoy Luhmann, Dan Gronli, Sharon Murray and First Place: Hal Kossman, Bob Harmel, Lynn Didier, and Bill Kleis. The Bluffs was a good experience again, and we are signed up for next year.
June 20 – The Barn, Preston
There were 21 golfers, and everyone enjoyed the beautiful valley, along with the golf and lunch. Sharon Murray and Clix Schweiters were the lucky winners in the drawing for a couple nice jackets. Everyone came in first at this event.


Charlie Graham and Lynn Didier showing good form on the tee.
July 11 – Zumbro Falls
We had 26 players. Golf was good and so were the burger baskets. Bragging rights for the day went to Dick Allen who had an awesome partner. Second place finishers were Hal Kossman, Wayne Jasperson, and Charlie and Paul Graham.
July 25 – Mt. Frontenac
There were 34 people at Mt.Frontenac, and Tom Modjeski, our IBM Alumni host, said they all had a great time. :-)



Mary Pat Adams admiring a great drive.
Dick Thesing and Ken Kiefer relaxing between shots.

Vic Hartman telling about a great putt.

Gloria Rosencrants, Marlene Sabatke, and Jo Sipple relaxing after the round.
August 8 - Willow Creek
We had 26 players at Willow Creek. Bragging rights (-2) for first place went to Dan Gronli, Sharon Murray, Dennis Noltee and Mike Martin. Second place (-1) went to Dick Dahl, Lou Leonard, Don Eisenmenger and Lynn Didier. As usual, Willow Creek provided some good food and nice door prizes.

On a sad note... Lad Roering was a regular with this group, and we were sorry to hear of his death this past week.

August 22 - Dodge Center
26 players met at Dodge Center. Three groups tied for first at +1: Ken Kiefer, LeRoy Luhmann, and Charlie Graham; Dave and Jo Whiting, Dan Gronli and Sharon Murray; and Dennis Noltee, Lynn Didier, and Bob and Bonnie Harding.

September 12 - Oak Summit
We had 24 golfers at Oak Summit on September 12th. It was a nice sunny day, and we enjoyed the golf, weather, lunch and companionship. Second place at +1 was the team of Ken Kiefer, Mark Gennrich, Dick Thesing, and LeRoy Luhmann. First place with a score of even par were Lou Leonard, Mike Martin, Vic Hartman, and Bill Kleis.

September 26 - The Jewel
Forty golfers turned out on September 26 for the IBM Alumni Club's last golf event for 2016 at the Jewel. We braved a little wind with the golf and enjoyed the meal and fellowship. Bragging rights for second place went to Hal Kossman, Dennis Noltee, Ken Kiefer, and Ken's guest, John Reed, with a score of -1. First place at -2 were Dick Dahl, Don Eisenmenger, Mark Gennrich, and Lou Leonard.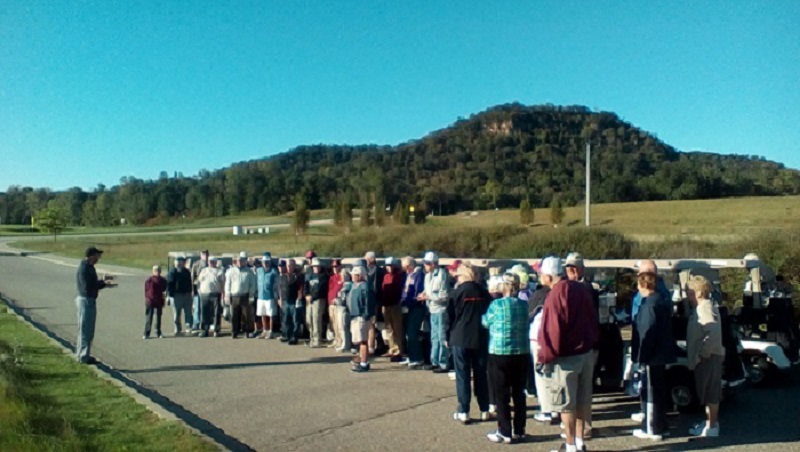 It was another good year with all eight events well-attended.

Special Comment from the Golf Committee
The Golf Committee encourages the regulars to spread the word for new members of the Rochester IBM Alumni Club to come along and enjoy the fun and fellowship in 2017. Our goal is to get up to 36 golfers at each event, and you are welcome to bring a spouse or a neighbor along. Also, consider joining the Golf Committee with me next year to work together and transition for a new Golf Committee Chair for 2018. Keep warm until we see you again.
These golf reports were provided by Bill Kleis, 2016 Golf Event Committee Chair